Schlitter Tool
BME Inc. purchased Schlitter Tool in 2016 and has welcomed the full array of Schlitter products into our product line.
Since acquiring Schlitter Tool we are constantly working to improve the performance, longevity, and practicality of the Schlitter product line just like we do with all our other products and services. Additionally, BME Inc. is the OEM of the Schlitter brand of products and can help with any custom requirements that come our way.
The G-Series Shave and Recess Tools
A bold new design in precision shaving systems for shops looking for a competitive edge.

Uses most of the same components as our original, pin-style shave tool holders.

Designed with the fewest possible number of parts for easy maintenance and reliable operation.

Use traditional dovetail tooling or our more advanced Direct Mount™ Insert style tooling.  Inserts improve performance and productivity.

Precision gib system provides precise fit even after years of operation.

19 different holders, and counting, for all makes and sizes of screw machine.

From the original manufacture of the most widely used shave tool holder in the world.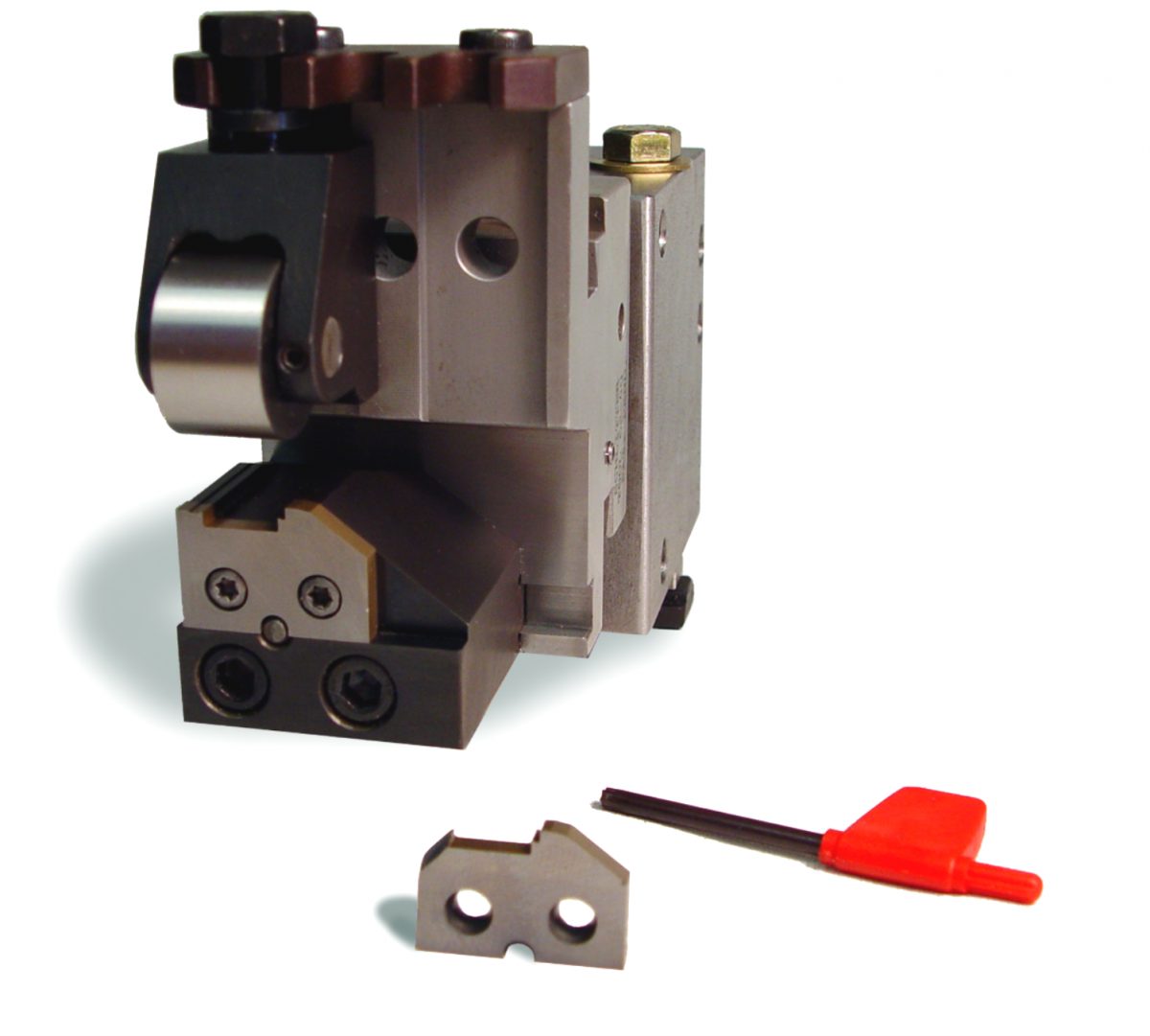 We spent years getting feedback from owners and operators before putting pen to paper to design our advanced new shaving system. The main drawback to our original, best-selling pin style shave tool holders was a slide mechanism that could wear over time, requiring regular maintenance to prevent a loose head which might allow chatter.
Our New G-Series shaving system resists wear in the slide mechanism by increasing the hardness and area of the bearing surface. The tapered gib allows for quick adjustment for wear when it occurs. The robust design is engineered with the fewest possible number of parts to reduce maintenance and to provide consistent accuracy over time.
We designed the new holder to accept both traditional dovetail tooling and advanced new insert style tooling.  
We call this our Direct Mount™ insert system. This system eliminates the design limitations of using dovetail adapters with inserts. We eliminated tool clamps for most parts under 1 ½" long for better coolant and chip flow and to avoid any pockets where a small chip could cock the insert during tool change.
Direct Mount™ inserts are self-aligning and essentially fool proof. They are available in HSS and a tough, micrograin carbide in both unfinished blanks and with finished forms. Because inserts can be positioned anywhere, one insert blank can replace several dovetail blanks with various offsets.
Tool posts are extremely rigid. One customer reported shaving over 1/2" from the diameter on 1000 pieces when an improperly clamped form tool backed off the part. The parts were perfectly to size and the holder was completely undamaged. They only noticed a problem from a slight heat blemish on the part from the aggressive cut.
The G-Series holders are a great value and preserve your investment in parts, mounting blocks and tooling. The next time you need a shave tool holder, make it a G-Series holder from BME Inc.